Our programs focus on therapeutic, recreational, educational, and social opportunities for all ages. We tailor our offerings to reflect the need of our local families as we strive to provide valuable support and quality programs for those in our community.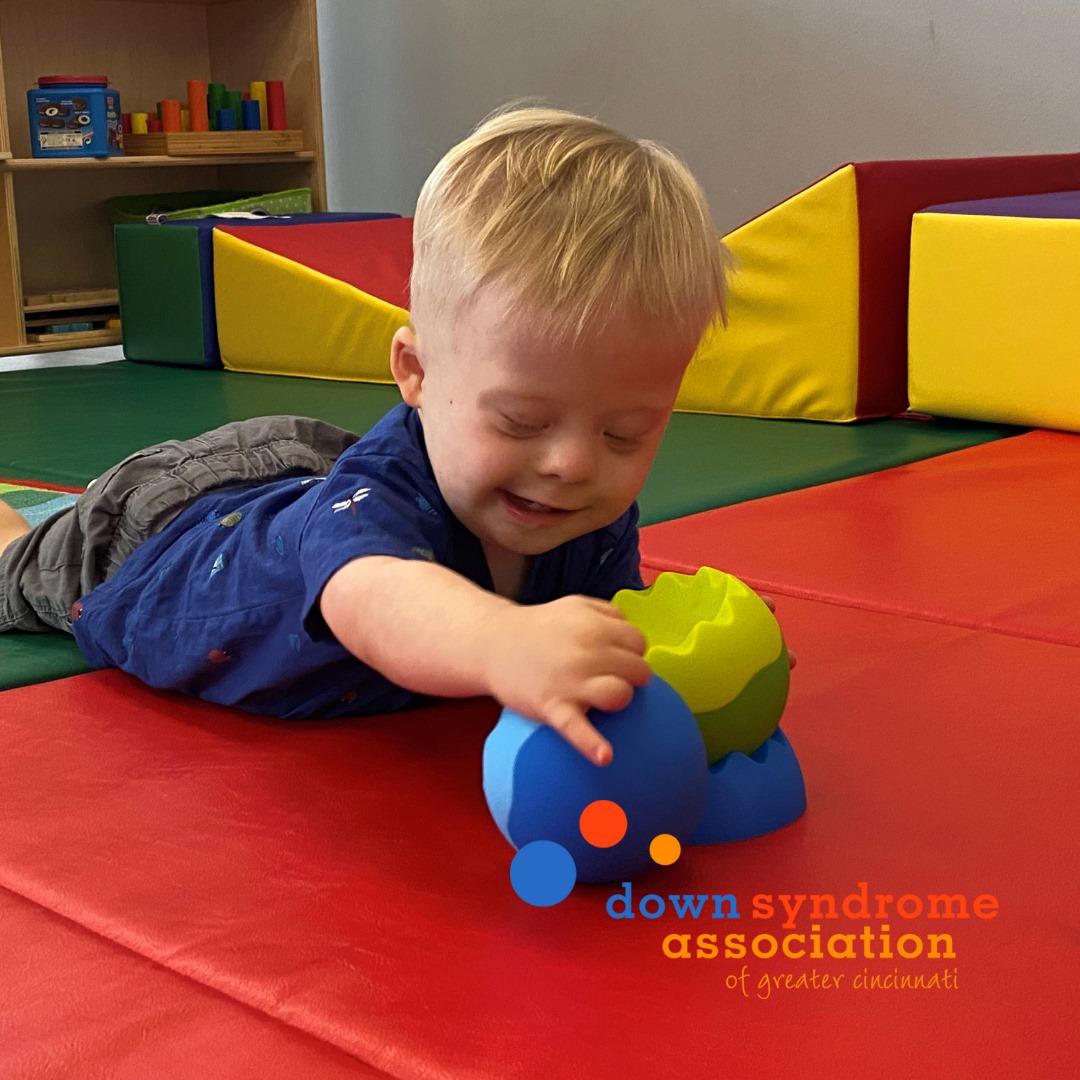 Empowerment Series occur once a week for 3 – 5 weeks. The classes build upon each other and are designed to empower individuals with Down syndrome. Registration is required. For most series, there is a one-time $20 fee to participate for the entire series. DSAGC families are welcome to use our Community Participation Fund to help cover the cost.
Tumble Bees Gymnastics (ages 0 - 5)
Strong Swimmers (ages 6 months - 5)
Early Matters Playgroup (ages 0 - 5)
Soccer Shots (ages 6 - 17)
Running / Walking Group (ages 6 & up)
Everyone's Book Club (ages 13 & up)
Healthy Living (ages 18 & up)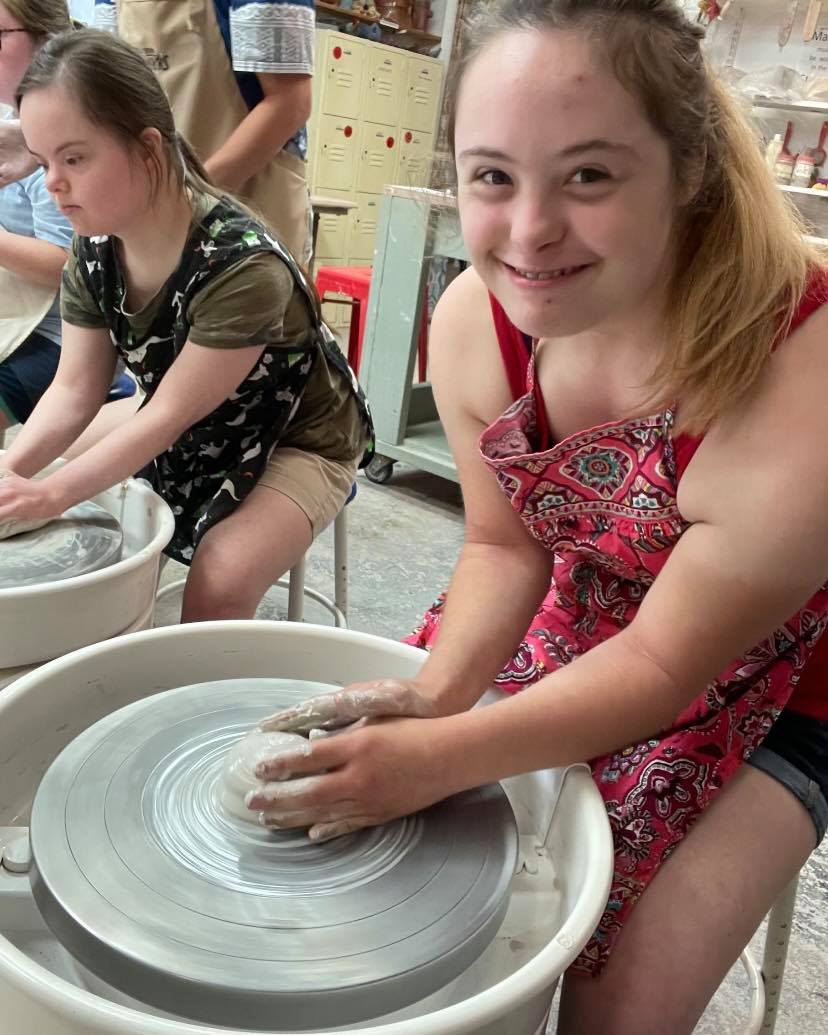 Pop-Up Classes & Socials occur on occasion and include various learning components, but focus heavily on social networking and building relationships. Registration is required for each individual pop-up class and social. At times there may be a cost associated, but the majority of these opportunities are free.
The Lucky Few Saint Patrick's Day Social (ages 0 - 5)
Steps to Success: When to Start Toilet Training (all ages)
Rockin' Jump Social (ages 6 - 17)
Winter Dance (ages 15 & up)
Let's Get Fancy (ages 15 & up)
SINGO (ages 18 & up)
Art & Apps (ages 18 & up)
O.W.N. Day (ages 18 & up)
Baking at Tablespoon (ages 18 & up)
March Madness Party (ages 18 & up)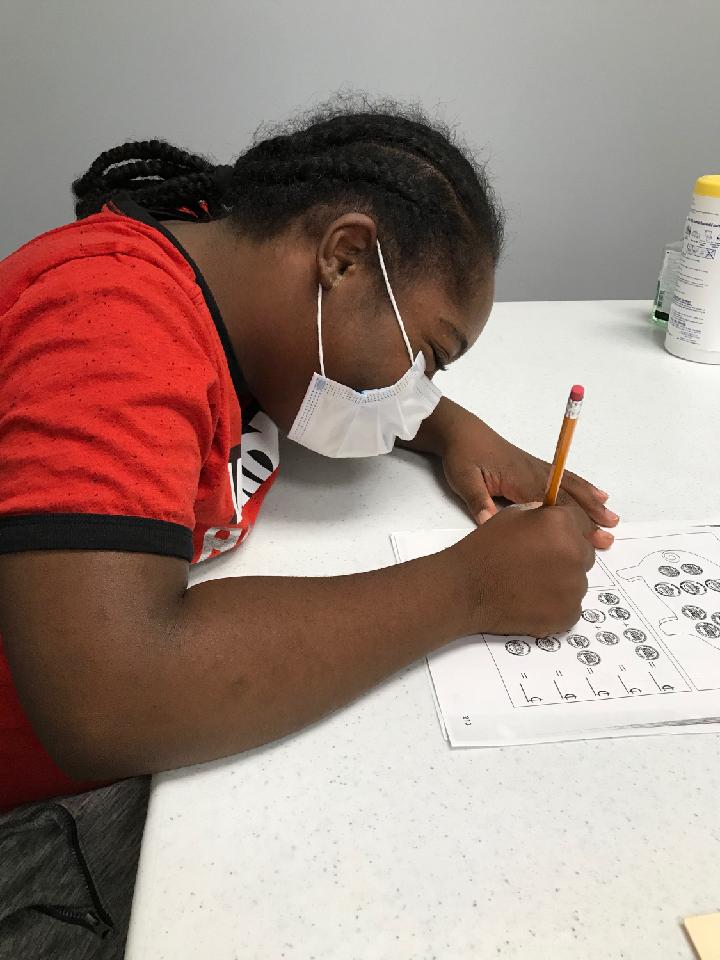 Our Winter Tutoring program provides weekly 1:1 tutoring with a quality special education teacher. Our tutors are local teachers who have a combined 50+ years of experience helping children with disabilities learn and achieve their goals. They customize each learning opportunity to fit their student's individual needs and desired academic goals. Tutoring is available for students grade K – 12. All sessions take place at the DSAGC Empowerment Center.

January 18 – February 24
choose from one of the following sessions

Tuesdays (5:00 – 5:45 pm)
Tuesdays (6:15 – 7:00 pm)
Thursdays (5:00 – 5:45 pm)
Thursdays (6:15 – 7:00 pm)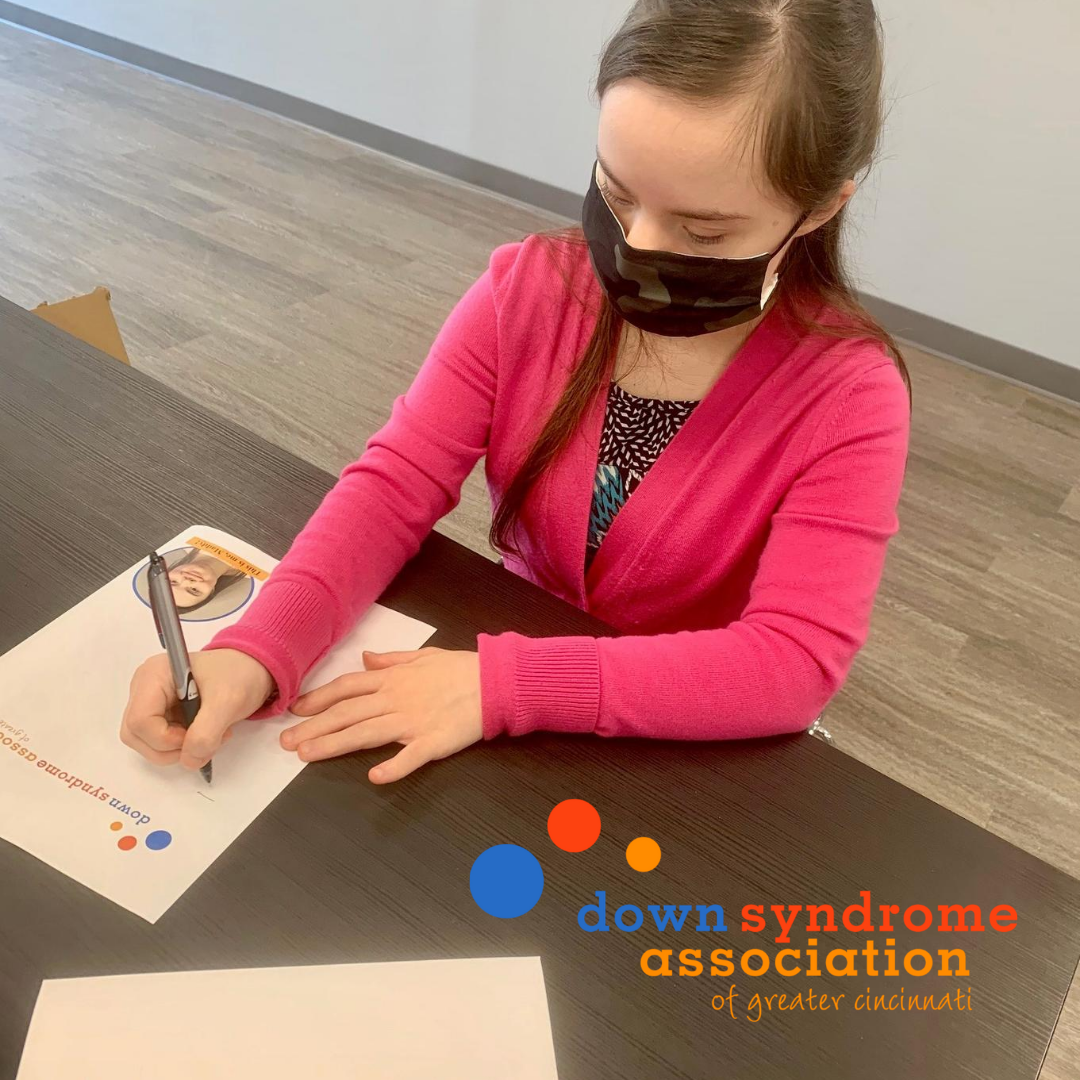 This is a paid role for two adults with Down syndrome to be a part of the DSAGC Staff Team. The goal of this program is to create a healthy learning environment for our interns and prepare them for future employment opportunities in the community. Interns will work 6 hours a week in the office as well as be available to, on occasion, speak at community events and/or work DSAGC events.

View Job Description
While the majority of our programs are back in-person, we will still offer several virtual opportunities on a monthly basis. Registration is required, but it is FREE to participate.
Virtual Cooking with Chef Miles
Virtual Baking with Chefs Jordan and Daniel
Virtual Bingo
Virtual Circle Time
Virtual Creative Expression
Our Empowerment Center is now available for Open Hangout! This is an opportunity for you, your family, and friends to utilize the space in your own way and at no cost. You will have access to the entire center, including the Sensory Room. The Empowerment Center is furnished with therapeutic equipment, a rock wall, swings, trampolines, climbing mats, toys, games, and electronics. Open Hangout is available for all ages and abilities!
Open Hangout is designed to help build upon skills for intellectual, social, emotional, and physical development. By choosing your own activities, open hangout also allows for increased exploration, creativity, imagination, and learning. The Empowerment Center is also an inviting place where parents and caregivers can connect. We encourage you to take advantage of our interactive and educational space.
Every Wednesday from 10 am – 2 pm
No registration required. Drop in whenever to hangout!
Second Saturday of the Month from 10 am – 12 pm
Registration is required.
Register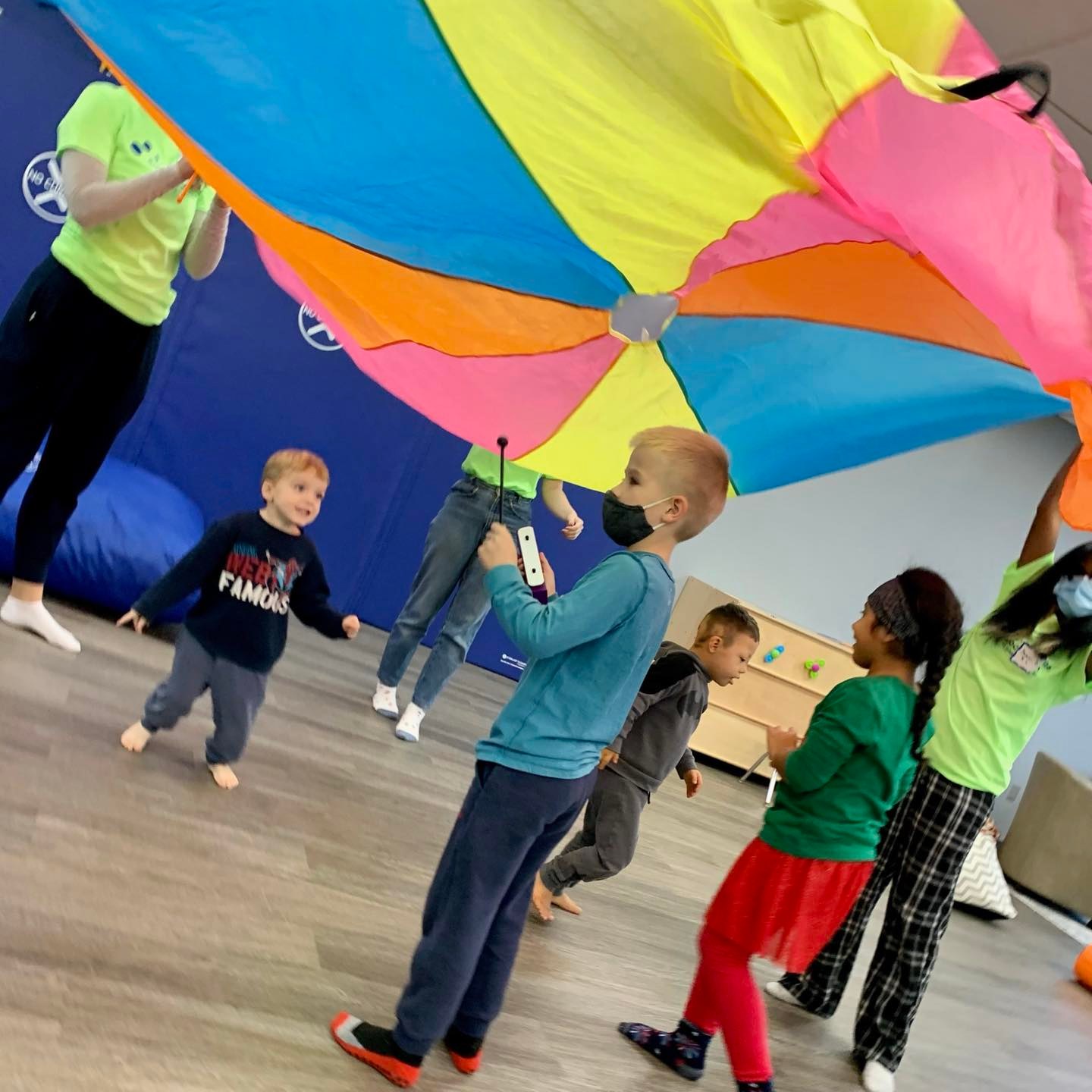 We offer Respite Care once a quarter. We provide parents with short-term care services in a safe, supportive, and structured setting. Respite events are open to the child/teen/adult with Down syndrome as well as their siblings. After drop-off, parents will have three hours to themselves to do whatever they please! Our "care assistant" volunteers are trained and must pass a background check. Registration is required, but it is FREE to participate.

Saturday, February 12
5:00 – 8:00 PM
DSAGC Empowerment Center
Parent Education Workshops
Parent Education Classes are held once a quarter. The topics of these classes rotate, but are always specific to Down syndrome. These will be held in-person at the DSAGC office (unless otherwise noted). If the workshop takes place at the DSAGC, we offer care for children, teens, and adults while the parent/caregiver attends the workshop. Care during the workshops fills on a first-come, first-serve basis, so we encourage registering as soon as possible. Registration is required, but it is FREE to participate.
Sexuality
Wednesday, February 9
6:30 – 8 pm
DSAGC Office, 4623 Wesley Avenue, Suite A Cincinnati, Ohio 45212
Presented by Amanda Tipkemper M, Ed. Vice President of Education and Superintendent at the Children's Home and Dr. Thaddeus J. Nestheide, Supervising Psychologist at Hamilton County Developmental Disabilities Services
In this workshop, parents will learn about the following:
• self-care tips (i.e. using a maxi pad/tampons, washing, deodorant/aftershave/cologne)
•how to teach public/private (tendencies to touch oneself at non-socially acceptable times)
• treating prospective crushes with respect (asking consent, etc)
• how to help our loved ones be the boss of their own bodies (when they continue to need some personal assistance with bathing, toileting, etc.)
• boundaries (who to hug, who to fist bump, etc.)
Behavior with the Experts
Behaviors can be challenging for our loved ones with Down syndrome. Whether it's swiping, flopping, pulling, pinching, or other non-compliant actions - there are strategies to help our loved ones communicate more effectively.
This year, after two years like no other, we are putting even more emphasis on helping families deal with puzzling and unwanted behaviors by virtually connecting parents/caregivers with behavioral experts. These monthly DSAGC-sponsored, small group workshops will allow parents/caregivers to focus in on specific behaviors, figure out ways to identify their function, and hear firsthand strategies to help. Parents will have the opportunity to ask questions and hopefully get a better understanding of tactics to support behavioral changes.
Unfortunately, we all know there's no magic wand to automatically make behaviors better, but the DSAGC is committed to walking beside families by connecting parents to behavioral professionals who may help alleviate some of the challenges involved in supporting our loved ones to better communicate.
These behavior discussions will be held on Zoom. Registration is required, but it is FREE to participate.
Self-Harm
Wednesday, January 26
6 - 7:30 pm
Presented by Dr. Shelli Deskins, Staff Psychologist II, Division of Developmental and Behavioral Pediatrics
Register
Oral Fixation
Wednesday, February 23
6 - 7:30 pm
Presented by Patty Wagner OTR/L
Register
Flopping, Dropping, and Refusal
Wednesday, March 30
6:30 – 8 pm
Presented by Gretchen Carroll, MA, Special Education Clinician and School Liaison, Thomas Center for Down Syndrome Cincinnati Children's Hospital Medical Center and Anna J Esbensen, PhD, FAPA, FAAIDD Associate Professor of Pediatrics, Clinical Psychologist Research Director, Jane and Richard Thomas Center for Down Syndrome Division of Developmental and Behavioral Pediatrics Cincinnati Children's Hospital Medical Center
Register
Down Syndrome & Autism Support Group
every other Monday starting January 10
8 - 9:30 pm | Zoom
In an effort to support families with loved ones who have or who suspect to have a dual diagnosis of Down syndrome and autism (ASD), the DSAGC is offering a newly formed support group for parents and caregivers. The goal of this group is to connect families to help support one another by talking through challenges and successes while guided by a qualified group facilitator. Participants will benefit from the facilitator's knowledge of strategies to help in extra stressful situations. They will be able to encourage each other as caregivers and can share and learn firsthand about resources to help in the many stages of this journey.
Facilitator: Kelly Jones, MS, LPCA
Support at Every Age and Stage
We provide support and resources to families of all ages and stages in a variety of ways.
Meet with individuals with Down syndrome and their families whenever needed to offer continuous support.
Make introductions to local agencies, intervention programs, county services, and more.
Connect families to each other through in-person opportunities, on-line chat groups, and more.
Attend important meetings (hospital, school, work, etc.) to advocate for the individual with Down syndrome's best interest.
Research referrals, community opportunities, best practices, etc.
Assist families in the preparation of transitions (IEPs, behavior plans, aging, etc).
Organize presentations to enhance the community's understanding of Down syndrome.
...and so much more!!
We provide extensive outreach to local healthcare professionals, educators, employers, and legislators. In addition, we are involved in a variety of advocacy work that impacts the Down syndrome community.
Community Groups
Community Groups provide support, information, and be a resource while creating a warm, welcoming, empathetic environment. We have a wide variety of groups by area and interest.
Learn more
Social Clubs
Social Clubs meet monthly and serve as an opportunity for our adults with Down syndrome to take a leadership role in planning and implementing their own social activities.
Learn more
Teen Club
Our Teen Club is designed for teens to meet monthly for additional social and learning opportunities.
Learn more
• Giving Tree Program •
Our Giving Tree program supports DSAGC families who may need a helping hand during the holiday season. All children (under 18 years old) in a family unit are eligible to receive gifts valued at $40 - $60. Our generous Giving Tree sponsors are anonymously paired with children to purchase items off of their wish list.
Registration is closed, but sponsors are still needed! Click here to sponsor a family.
• NEW!! Transportation Assistance Fund •
The DSAGC understands that some members in our community face challenges getting to and from important activities and appointments. To help, we established the Transportation Assistance Fund (TAF). The TAF provides financial assistance to parents or caregivers so they can obtain dependable and convenient transportation to DSAGC programs and events, or medical and therapy appointments for their loved one with Down syndrome.
The DSAGC is offering this assistance through Lyft Ride Passes (or "credits"). The credit will be provided in increments of $50, up to two $50 credits at a time. Eligible families may receive a maximum of $300 in ride credits per calendar year. In order to use the credits, participants must have a smart phone and establish a Lyft account with a valid form of payment (a debit or credit card). The Passes are provided through text message with a link directly to the Lyft Ride app.
The fund is available only to DSAGC families who live in our 12-county service area. To obtain the assistance, participants must complete and submit the TAF application and W-9 form, below. To use the Lyft credits, participants must have a smart phone and establish a Lyft account with a valid form of payment (a debit or credit card).
El Fondo de Asistencia de Transporte ("TAF" por sus siglas en inglés) provee asistencia financiera a los padres de familia o personas al cuidado de individuos con síndrome de Down, para que puedan recibir transporte conveniente a los programas y eventos de DSAGC o a las citas médicas y terapias de su ser querido con síndrome de Down.
DSAGC ofrece asistencia otorgando pases de Lyft Ride (o "créditos"). Los créditos se entregan en incrementos de $50, y hasta dos créditos de $50 por vez. Las familias elegibles pueden recibir hasta un máximo de $300 en créditos cada año calendario. Para utilizar los créditos, los participantes deben poseer un teléfono inteligente y una cuenta en Lyft que deben abrir utilizando una tarjeta débito o crédito. Los pases se otorgan a través de un mensaje de texto incluyendo un enlace a la aplicación de Lyft Ride.
El fondo solo es elegible para familias de DSAGC que residen en los 12 condados de nuestra área de servicio. Para recibir esta asistencia, los participantes deben enviar el formato adjunto y la forma W-9.
transportation assistance fund application in english
transportation assistance fund application in spanish
• Hospital Care Packages •
We deliver care packages to individuals with Down syndrome who are admitted to the hospital. Our care packages include meal tickets, snacks, cards, activities, books, and more.
• Community Participation Fund •
We have a limited amount of scholarships available for individuals with Down syndrome to participate in community activities (such as camps, soccer, swim lessons) and therapies. There is also funding available for parents to attend educational meetings or conferences. We pay half of the request (up to $250 per year). You must live within our 12 county area to be eligible.
Down Syndrome Association of Greater Cincinnati
4623 Wesley Avenue Suite A | Cincinnati, 45212
5137615400 | dsagc@dsagc.com