What does living independently mean to you?
The Down Syndrome Association of Greater Cincinnati understands that independence may look different to each individual with Down syndrome and for each family guiding and supporting them along the way.

Find Your Way is a new collection of DSAGC programs focusing on self-determination in adults with Down syndrome. These programs include IGNITE, ACCELERATE, NAVIGATE, and CRUISE. Each program uses elements of our former Independent Living Retreat to enhance individual experiences. To participate in these programs, a parent/caregiver is required to meet with our Adult Coordinators to assess the best option for your loved one.
>> Learn more about Find Your Way

Many families have benefited from the DSAGC's Find Your Way program, Learning Labs, Kitchen Classes, Transportation Series, and countless other programs which help build lifelong skills. Preparing our loved ones to be as self-reliant as possible with appropriate support is a process. Parents and caregivers utilize a variety of options to help move toward personal goals creatively and meaningfully.
>> Check out what some parents/caregivers have found helpful.
A local program called Charting the LifeCourse is hosted many times a year by The University of Cincinnati Center for Excellence in Developmental Disabilities (UCCEDD). This program is a framework designed to help support families to maximize their capacity, strengths, and unique abilities to best nurture, love, and support their family member to achieve goals. The LifeCourse Framework operates under the core belief that all people have the right to live, love, work, play, and pursue their life aspirations.
Follow this link to get more about the program's framework and principles: https://www.frnohio.org/about-lifecourse/lifecourse/
As mentioned, our friends at UCCEDD, host several info sessions a year outlining the program. You can check their schedule of events/training here: https://www.ucucedd.org/projects-and-programs/
If you would like the DSAGC to host a workshop with UCCEDD in the coming months, and you're committed to attend, please contact your program coordinator to let them know.
Maggie Ranz (Ages 0-5) maggier@dsagc.com
Joanie Elfers (Ages 6-17) joanie@dsagc.com
Stephanie Dailey (Ages 18-34) stephanied@dsagc.com (starts July 2023)
Mazie Wellington (Ages 35+) maziew@dsagc.com
DSAGC SUMMER Programs
July, August, September
Our programs focus on therapeutic, recreational, educational, and social opportunities for all ages and stages. We tailor our offerings to reflect the need of our local families as we strive to provide valuable support and quality programs for those in our community.
Empowerment Series
Empowerment Series typically occur once a week for 3 – 5 weeks. The classes build upon each other and are designed to empower individuals with Down syndrome to try a new activity or learn a new skill.
Sign and Sing (ages 0 - 5)
Music Therapy (ages 0 - 7)
Explore the Parks (ages 0 - 5)
Girl Scouts (ages 6 - 12)
Gymnastics (kids & teens)
Volleyball (kids & teens)
Martial Arts (ages 13 - 17)
Self-Defense (ages 16 & up)
Kitchen Skills (ages 18 & up)
Movement and Motivation (ages 18 & up)
Lifelong Learning Labs: Writing (ages 22 & up)
Enrichment Classes
Enrichment Classes focus on increasing knowledge about a particular topic or enhancing a specific skill. These classes are different from our Empowerment Series because there is only one class to attend rather than a "series" of classes.
Play with the Pros (ages 0 - 17)
Listen and Create (ages 6 - 12)
Serve and Learn (ages 16 & up)
Kindness Krew (ages 18 & up)
Adaptive Cooking (ages 25 & up)
Dementia Caregiver Workshop
Adult Wellness Fair
Social Opportunities
Social Opportunities include various learning components, but focus heavily on social networking and building relationships.
Annual Summer Picnic (all ages)
Fun on the Farm (ages 0 - 5)
School Age Social (ages 6 - 17)
Kirkwood Adventure Day Park
Luau Dance Party (ages 18 & up)
Singles Mixer (ages 18 & up)
Art and Apps (ages 18 & up)
Reds Outing (ages 18 & up)
Line Dancing (ages 18 & up)
Movie Night (ages 25 & up)
Walking Group (all ages)
Parent's Night out (all ages)
Respite Care
We provide parents with short-term care services in a safe, supportive, and structured setting. Siblings welcome!
All ages & siblings welcome
Sunday, July 30 • 2 - 5 pm
*registration is a lottery draw
Summer Dance Camp
A fun week of dance building up to the last day's performance. Each day has a fun theme!
Ages 5 - 12
July 24 - July 8 • 4:30 - 5:30 pm
DSAGC Empowerment Center
Accelerate Retreat
formerly known as Independent Living Retreat
A weekend-long program focused on making social connections, community service, activities of daily living, nutrition, mental health, growth mindset, and an outing.
Ages 18 & up
July 7 - 9 • Mount Saint Joseph University
*registration requires a Find Your Way consult
Sold Out - Happening THIS WEEK!
Ages 8 & up
June 26 - 30
Indian Hill High School
iCan Bike uses adapted bicycles, a specialized instructional program and trained staff to enable individuals with disabilities to learn to ride a two-wheel bicycle. Riders attend one 75 minute session each day for five consecutive days where they learn to ride while accompanied and encouraged by volunteer "spotters". Over the course of the week, we continually adjust the bikes in an effort to challenge riders balance as they gradually discover the skill and joy of riding.

Parents, teachers and therapists describe our results as 'miraculous'. Many of our riders have tried for years to learn to ride a bike without success. In one week, approximately 80% of riders will learn to independently ride a two-wheel bicycle. The remaining 20% make tremendous progress towards that goal.

Success in learning to ride a bicycle is a major milestone in anyone's life. When learning has been a struggle, the accomplishment and its impact is much greater. We observe that learning to ride a bicycle infuses the rider with confidence and an improved self-image that has a positive ripple effect into many other aspects of their lives. Their families benefit in many ways and volunteers are positively impacted by the experience as well.
Sold Out!!
Ages: students in grades K - 12
Dates: Tuesdays and Thursdays in July
Session Times: choose between
Session 1 (9 - 11 am)

Session 2 (12 - 2 pm)
Location: DSAGC Empowerment Center
Cost: $120 *participants can use the DSAGC's Community Participation Fund to cover half the cost.

Our summer tutoring program is offered to expand learning time for children with Down syndrome. It is led by high-quality certified special education instructors. The tutoring program will be individualized and customized via parent/caregiver desires. There will be two certified special education teachers and six educational aides (students who are in college for special education or current district para professionals) per session.
The DSAGC would love to send students (grade K - 5) back to school with a

FREE

backpack full of goodies to share with staff and classmates!
The backpack will include:
Educational resources and information for teachers on effective teaching strategies and inclusion practices that benefit students with Down syndrome
Information flyer about the services available through the Down Syndrome Association of Greater Cincinnati to support student success
Family letter with accurate information about Down syndrome to be sent home with the student's classmates
Children's/youth literature with disability representation to be shared with the class
Small gift for all students in the classroom
We can create more opportunities for students with Down syndrome to belong and succeed in school when we teach educators and classmates about their strengths and unique learning needs.
Backpacks will be available for pickup at the Down Syndrome Association of Greater Cincinnati on:
August 10 (4 - 7 PM)
August 11 (10 AM - 3 PM)
August 12 (9:30 AM - 12:30 PM)
Sign-ups end July 1, 2023
School-Age Research Study
Dear Parents,
We are a team of researchers trying to learn more about the experiences of parents who have a school-age child with Down syndrome. We are inviting parents to participate in a 45-60 minute interview over Zoom and complete a short questionnaire. This study is being conducted by researchers at Miami University, Boston University, Northeastern University, and Utah Valley University.
To compensate you for your time, each participant will receive a $25 gift card.
Participation in this interview is completely voluntary. The interview will be audio and video recorded.
If you are interested in participating, please email Monica Schneider - schneimc@miamioh.edu or call 513-529-0257 for more details or you can sign up for an interview time using your name and email through this link https://www.signupgenius.com/go/30E054BAFA728A2FE3-cincinnati . One parent per child, please.
If you did participate in our focus groups in spring 2019, you will be ineligible for this study.
Sincerely,
Monica Schneider, Miami University
Tim Callaghan, Boston University
Krissy Lunz-Trujillo, Northeastern University
Steven Sylvester, Utah Valley University
We are inviting parents of a child with Down syndrome (ages 2-17 years) to take part in an online research study led by researchers at Cincinnati Children's Hospital (Anna Esbensen, PhD) and at Children's Hospital Colorado (Lina Patel, PsyD). The goal of our research study is to create a new tool to better measure problematic behaviors in children with Down syndrome. To do this, we need your help!
Who qualifies? Caregivers of a child with Down syndrome ages 2 to 17 years who live in the USA.
What is involved? Eligible caregivers complete a confidential online survey regarding how often behaviors occur and how severe certain behavioral concerns are. Caregivers also complete a supplemental survey about basic demographic information and their child's medical conditions. The survey will take about 20-50 minutes to complete, and you can return to the survey if needed. Two weeks later, caregivers will receive a follow-up email or text to complete the questions about behavior a second time. This will take about 10-35 minutes to complete. In total, participation in this study is estimated to take about 30 minutes - 1 hour 25 minutes.
Interested? Please click on the following link when you are ready to start the survey: https://redcap.link/BIDS1
Thank you! Caregivers will be compensated for their time ($10). Caregivers completing the second survey will receive an additional compensation ($10).
Questions? Please contact the Project Team at dsresearch@cchmc.org.
Campbell County, Kentucky Special Olympics
Two awesome DSAGC moms are looking to get a group together in Campbell County (KY) for Special Olympics Bowling and Bocce Ball. Must be 8 years or older. Interested? Contact Joanna Bosse joanna.feinauer@gmail.com or Abigail Kessinger Grimma@nku.edu.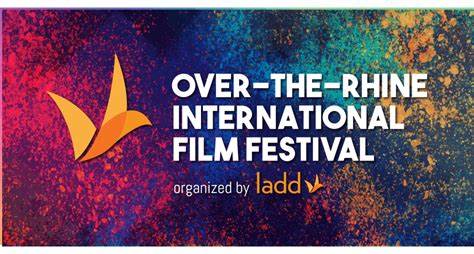 Friday, July 7, 8:30 - 9:30 AM @ Art Academy of Cincinnati

Be our guest at Breakfast with tt. Join film festival Artistic Director tt stern-enzi for conversations and breakfast with filmmakers and special guests including Kevin Iannucci and Madison Tevlin (actors, Champions).

Get Tickets For Films and Special Events - OTR Film Festival
Community Groups
Community Groups provide support, information, and be a resource while creating a warm, welcoming, empathetic environment. We have a wide variety of groups by area and interest.
Learn more
Social Clubs
Social Clubs meet monthly and serve as an opportunity for our adults with Down syndrome to take a leadership role in planning and implementing their own social activities.
Learn more
Teen Club
Our Teen Club is designed for teens to meet monthly for additional social and learning opportunities.
Learn more
DS/ASD Support Group
In an effort to support families with loved ones who have or who suspect to have a dual diagnosis of Down syndrome and autism (ASD), the DSAGC offers a support group for parents and caregivers. The goal of this group is to connect families to help support one another by talking through challenges and successes while guided by a qualified group facilitator. Participants can benefit from the facilitator's knowledge of strategies to help in extra stressful situations. They can encourage each other as caregivers and can share and learn firsthand about resources to help in the many stages of this journey.
Transportation Assistance Fund
The DSAGC understands that some members in our community face challenges getting to and from important activities and appointments. To help, we established the Transportation Assistance Fund (TAF). The TAF provides financial assistance to parents or caregivers so they can obtain dependable and convenient transportation to DSAGC programs and events, or medical and therapy appointments for their loved one with Down syndrome.
transportation assistance fund application in english
Hospital Care Packages
We deliver care packages to individuals with Down syndrome who are admitted to the hospital. Our care packages include meal tickets, snacks, cards, activities, books, and more.
Community Participation Fund
We have a limited amount of scholarships available for individuals with Down syndrome to participate in community activities (such as camps, soccer, swim lessons) and therapies. There is also funding available for parents to attend educational meetings or conferences. We pay half of the request (up to $250 per year). You must live within our 12 county area to be eligible.