Our programs focus on therapeutic, recreational, educational, and social opportunities for all ages and stages. We tailor our offerings to reflect the need of our local families as we strive to provide valuable support and quality programs for those in our community.
Empowerment Series
Empowerment Series typically occur once a week for 3 – 5 weeks. The classes build upon each other and are designed to empower individuals with Down syndrome to try a new activity or learn a new skill.
Music Therapy (ages 0 - 7)
Movement and Dance (ages 6 - 12)
Theatre Program (ages 12 - 17)
Intro to Golf (ages 13 & up)
Self-Defense (ages 18 & up)
Learning Labs: Math (ages 22 - 34)
Healthy Living (ages 18 & up)
Let's Tackle Transportation
(ages 18 & up)
Movement and Motivation
(ages 30 & up)
Enrichment Classes
Enrichment Classes focus on increasing knowledge about a particular topic or enhancing a specific skill. These classes are different from our Empowerment Series because there is only one class to attend rather than a "series" of classes.
Reptile Encounter (ages 3 - 7)
Listen and Create (ages 6 - 12)
IEP Consultation Day in B.A.C.H.
Transition Training (ages 14 & up)
Employment Skills (ages 18 & up)
Baking at Tablespoon (ages 18 & up)
Kindness Krew (ages 30 & up)
Social Opportunities
Social Opportunities include various learning components, but focus heavily on social networking and building relationships.
New Parent Welcome Brunch
Mom's Night Out (ages 0 - 5)
Donuts with Dad (ages 0 - 5)
Rockin' Social (ages 6 - 12)
Teen Club (ages 13 - 17)
Art & Apps (ages 18 & up)
March Madness Party (ages 18 & up)
Bowling (ages 18 & up)
Karaoke (ages 18 & up)
Singles Mixer (ages 18 & up)
Reds Hall of Fame (ages 18 & up)
Sunday Crafternoons (ages 30 & up)
Swim Camp
Jump Start Swim Camp includes five consecutive days of 30-minute swim lessons that focus on everything from teaching the fundamentals of water safety to fine-tuning stroke technique.
Ages 3 - 5: June 5 - 9
Ages 6 - 15: June 12 - 16
30 min. Session Times
Goldfish Swim School - West Chester
Play with the Pros
Play with the Pros is a non-directive approach to provide parents with therapeutic information from trained therapists. Therapists will be on-site to give tips and answer any questions you may have relating to OT/PT/Speech.
Ages 0 - 17
2nd Saturday of the Month
10 am - 11:30 am
Respite Care
We offer Respite Care one or two times a quarter. We provide parents with short-term care services in a safe, supportive, and structured setting. Siblings welcome!
Saturday, June 3
10 am - 1 pm
Sunday, June 11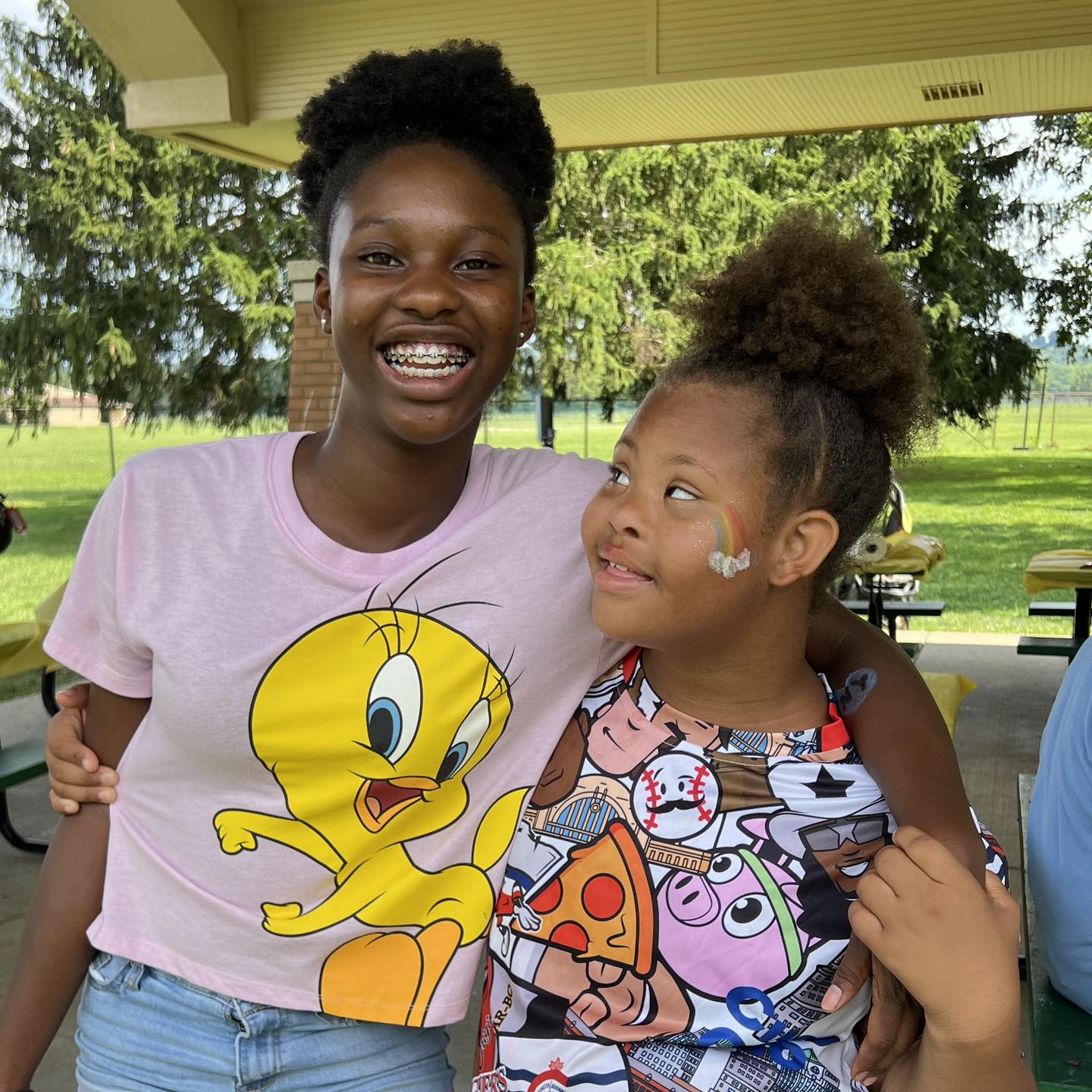 2 - 4 pm
Joe Nuxhall Miracle League Fields

We invite DSAGC families of all ages to our annual Summer Picnic! This year, it will be held at Joe Nuxhall Miracle Fields. The DSAGC will provide concession food and drinks, activities, and more. The whole family can enjoy this day together!
Ages 8 & up
June 26 - 30
Indian Hill High School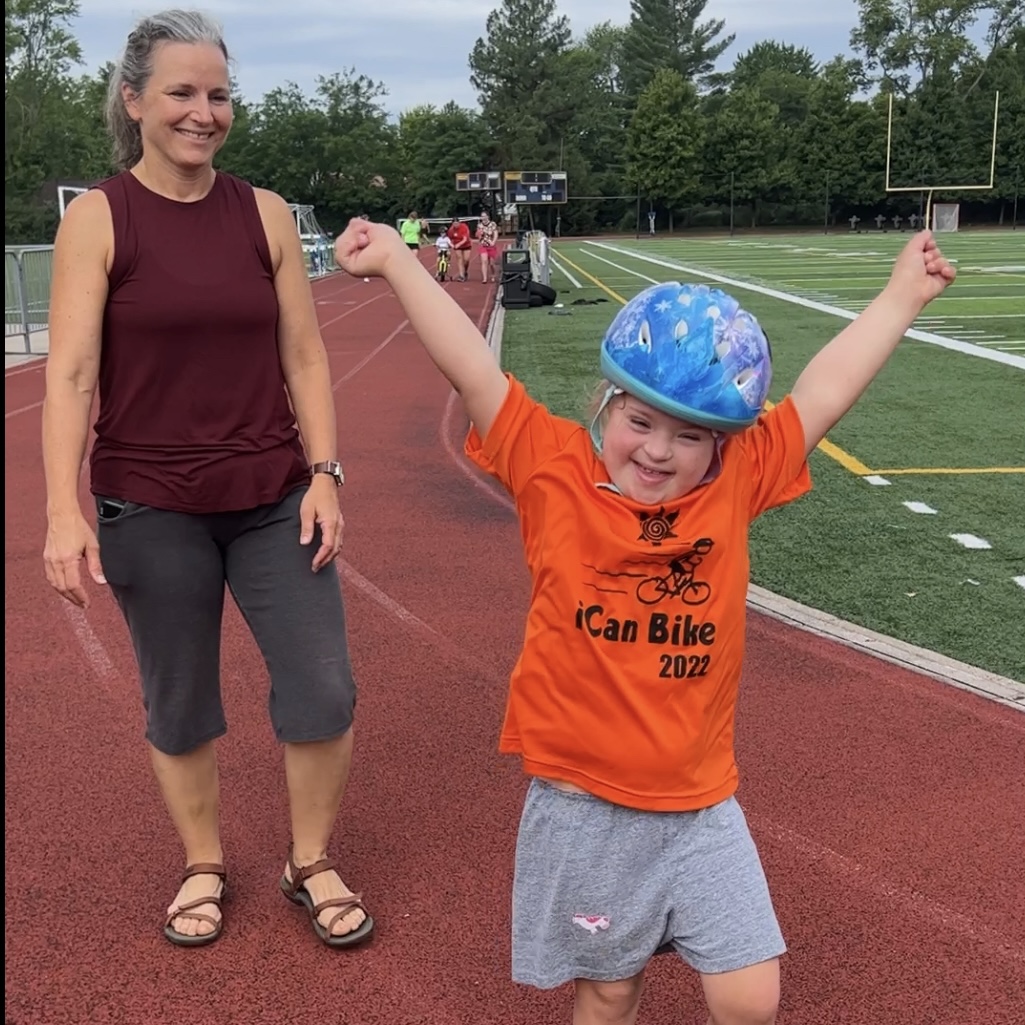 iCan Bike uses adapted bicycles, a specialized instructional program and trained staff to enable individuals with disabilities to learn to ride a two-wheel bicycle. Riders attend one 75 minute session each day for five consecutive days where they learn to ride while accompanied and encouraged by volunteer "spotters". Over the course of the week, we continually adjust the bikes in an effort to challenge riders balance as they gradually discover the skill and joy of riding.

Parents, teachers and therapists describe our results as 'miraculous'. Many of our riders have tried for years to learn to ride a bike without success. In one week, approximately 80% of riders will learn to independently ride a two-wheel bicycle. The remaining 20% make tremendous progress towards that goal.

Success in learning to ride a bicycle is a major milestone in anyone's life. When learning has been a struggle, the accomplishment and its impact is much greater. We observe that learning to ride a bicycle infuses the rider with confidence and an improved self-image that has a positive ripple effect into many other aspects of their lives. Their families benefit in many ways and volunteers are positively impacted by the experience as well.
NDSS Adult Summit is coming to Cincinnati
November 9 - 11, 2023
Hyatt Regency Cincinnati
We are excited to partner with the National Down Syndrome Society for their annual Adult Summit this year! Hundreds from across the country will be coming to Cincinnati for three days of connection and educational sessions on a variety of topics that address adulthood and aging for the community.
The NDSS Adult Summit covers aging and Down syndrome through a whole-person, comprehensive approach. Content will overlap ages and subject areas, providing attendees with information and practical resources. This conference is a great educational opportunity for individuals with Down syndrome and other disabilities, family members, and professionals. 
Separate interactive breakout session tracks for adults with Down syndrome and caregivers/professionals will be available throughout the weekend.
Save 30% on your registration fee with code: DSAGC
early bird pricing ends May 1
Information, Interest, and Input
We want to hear from YOU!
We consistently work to enhance the quality of our programs and services. To do so, we rely on information, interest, and input from our local community.
Please take our brief questionnaire to help us better serve you. All information shared with us remains confidential.
Each person who fills out the questionnaire will be mailed a DSAGC magnet.
Community Groups
Community Groups provide support, information, and be a resource while creating a warm, welcoming, empathetic environment. We have a wide variety of groups by area and interest.
Learn more
Social Clubs
Social Clubs meet monthly and serve as an opportunity for our adults with Down syndrome to take a leadership role in planning and implementing their own social activities.
Learn more
Teen Club
Our Teen Club is designed for teens to meet monthly for additional social and learning opportunities.
Learn more
DS/ASD Support Group
In an effort to support families with loved ones who have or who suspect to have a dual diagnosis of Down syndrome and autism (ASD), the DSAGC offers a support group for parents and caregivers. The goal of this group is to connect families to help support one another by talking through challenges and successes while guided by a qualified group facilitator. Participants can benefit from the facilitator's knowledge of strategies to help in extra stressful situations. They can encourage each other as caregivers and can share and learn firsthand about resources to help in the many stages of this journey.
Transportation Assistance Fund
The DSAGC understands that some members in our community face challenges getting to and from important activities and appointments. To help, we established the Transportation Assistance Fund (TAF). The TAF provides financial assistance to parents or caregivers so they can obtain dependable and convenient transportation to DSAGC programs and events, or medical and therapy appointments for their loved one with Down syndrome.
transportation assistance fund application in english
Hospital Care Packages
We deliver care packages to individuals with Down syndrome who are admitted to the hospital. Our care packages include meal tickets, snacks, cards, activities, books, and more.
Community Participation Fund
We have a limited amount of scholarships available for individuals with Down syndrome to participate in community activities (such as camps, soccer, swim lessons) and therapies. There is also funding available for parents to attend educational meetings or conferences. We pay half of the request (up to $250 per year). You must live within our 12 county area to be eligible.